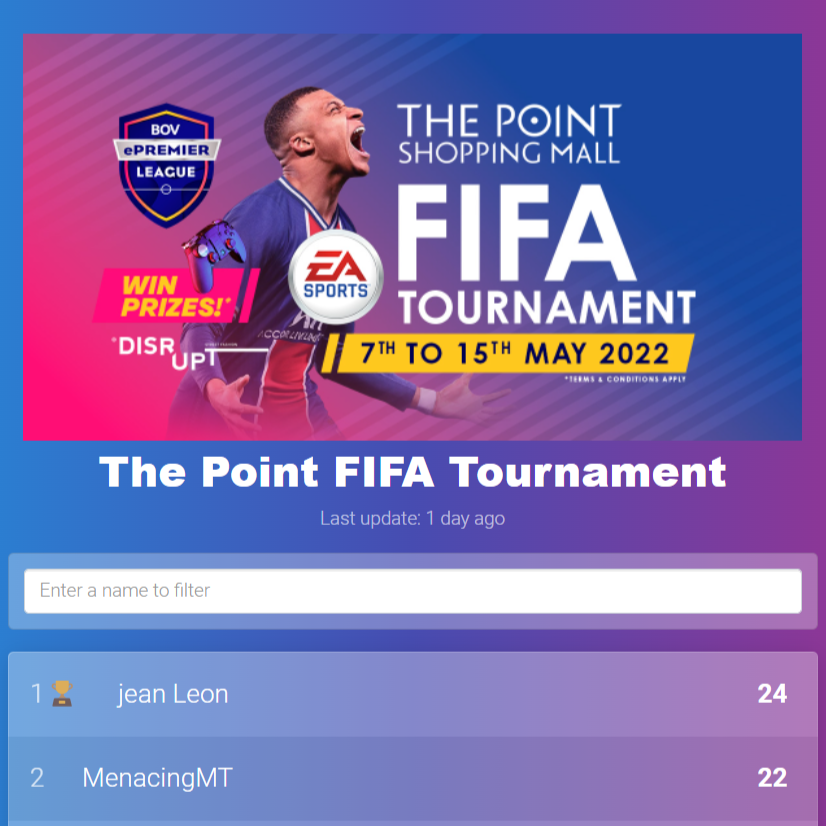 After a really exciting week where over 100 competitors battled for the top spots, the top two players qualifying for the final are Jean Leon and MenacingMT!
CONGRATS! 💪👏
With 24 and 22 goals scored respectively, each player is entitled to:
€100 (one hundred euros) worth of Disrupt gift vouchers, and
The opportunity to play a show match during the Malta BOV ePremier League Grand Finals Weekend on the 28th / 29th of May.
However only one of them will become The Point FIFA Tournament CROWNED CHAMPION 👑🎮
Who are you rooting for?😎
We thank you all for participating and look forward to seeing you again in our next tournament! 👀😍