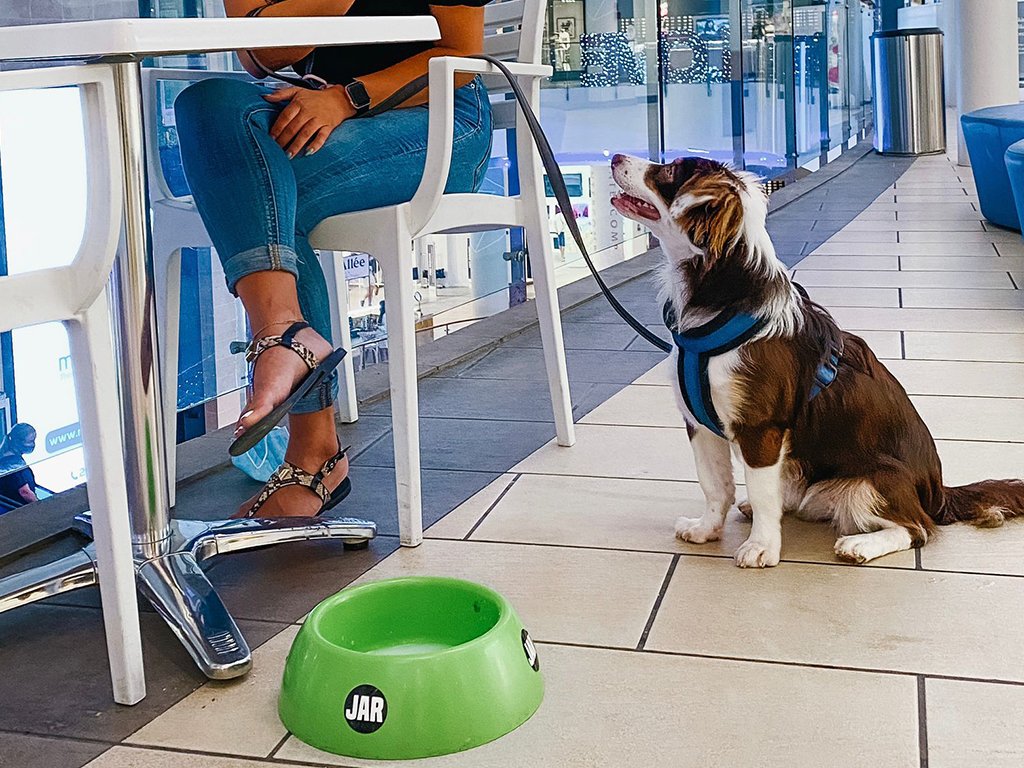 Weekdays are usually pretty busy and rushed, so I try to reserve Sundays as my self-care days. Now self-care can take many forms, but if I had to pick a favourite, it's going for a nice long walk with my dog on Sliema front when the weather permits, and stopping by The Point for a little treat.
It's so great to be able to include my girl Toffee on my outings – especially when she's not just accepted, but also well taken care of. At all the mall's eateries that I've been to, the staff are always more than happy to provide a nice big doggy bowl full of water for her to freshen up, and I think that's the sweetest thing. And it's great cause I typically treat myself to something fancy too (depending on how healthy I feel like being) while we're at it.
Toffee isn't a huge dog, but she's not so tiny either – a medium-sized fluffy girl, and she's always greeted with lots of smiles and the occasional pat on the head. The staff at all the outlets I've been in (which is practically all of them) are always super friendly – I've always felt incredibly welcome inside there with her.
Even at the management office, the team who run the mall are all really nice and friendly. I had to pop in to the Lost & Found (I accidentally left Toffee's bag of treats on one of those bench seat things they have in the common area – for shame – but thankfully someone found it and took it back there, yay!), and they all came out to meet her and made us feel very comfortable.
I genuinely love going shopping there with Toffee, and she always has the best time meeting other people, children, and other dogs too. Plus there's loads of exciting smells and sounds that are great stimulation for her, AND it's fully air conditioned so we can stay as long as we like (more shopping for me :D). It's basically the perfect place to go together. 🙂
Pets are part of the family and it's awesome when they get treated and respected as such, and if there's one thing I can definitely say about The Point, it's that they really don't fall short of this.
So if anyone's looking for a great place to take their pets, I'd happily recommend that you go there! 🙂
Best,
A Happy Shopper and her Dog