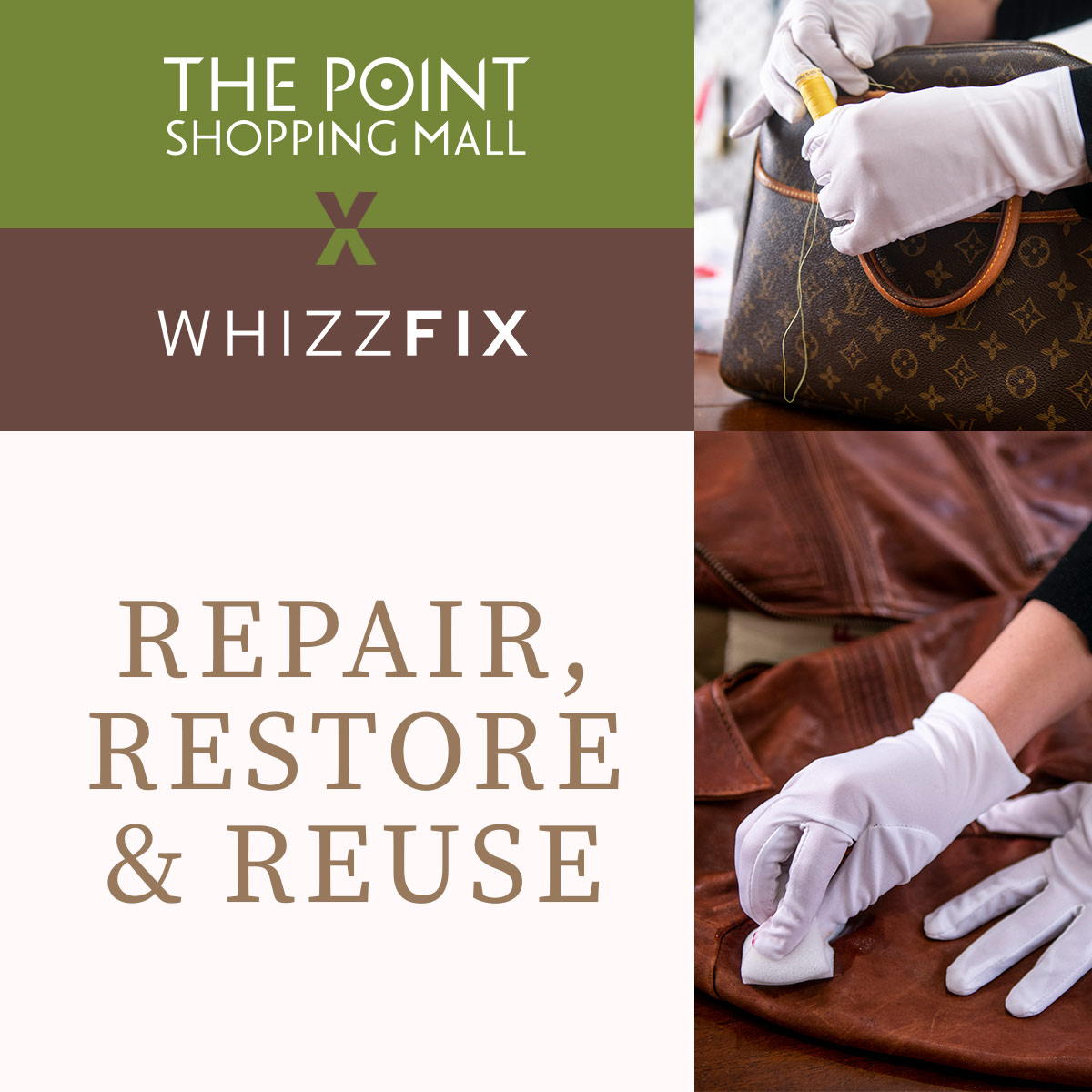 #𝗧𝗵𝗲𝗣𝗼𝗶𝗻𝘁 𝗶𝘀 𝗴𝗼𝗶𝗻𝗴 𝗚𝗥𝗘𝗘𝗡
Who's WhizzFix?
WhizzFix is Malta's first repair & restoration service under one brand.
The WhizzFix brand originated in 2020 with its core brand values being Artisanal, Sophistication & Care.
WhizzFix is an artisanal company specialising in the revival and regeneration of shoes, bags and leather garments along with alteration & laundry services in the comfort of your own home!
🗓️ 𝗪𝗛𝗘𝗡: every Wednesday, starting on the 1st February, 2023
𝗧𝗜𝗠𝗘: between 9:00am and 12:30pm
📍 WHERE: inside the Management Suite, level -1, opposite the lifts
The Point, Malta's favourite shopping destination 😍
TERMS AND CONDITIONS
This is a collaboration between The Point and WhizzFix whereby we will host the repair service in our premises.
TML plc holds not connection with WhizzFix and accepts no responsibility for any issues that may arise between WhizzFix and anyone using their services.
By using WhizzFix services, you enter into a direct agreement with them, therefore be sure to understand their policies and the terms and conditions of their service.