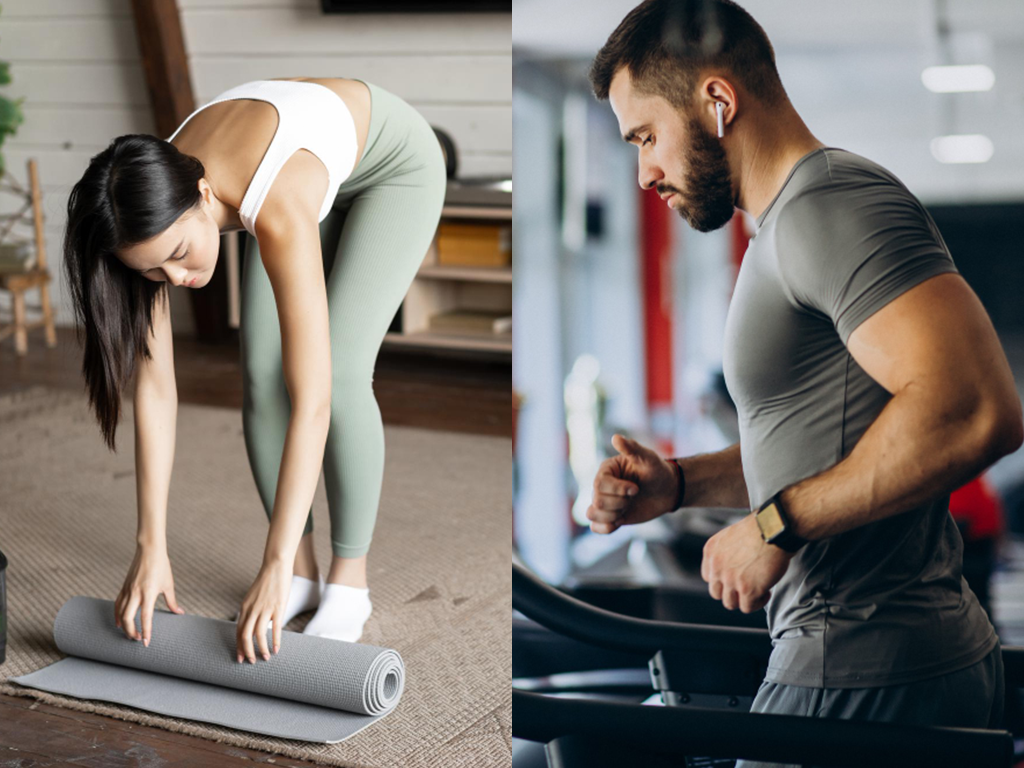 With the warmer months just around the corner, you may be getting into the zone to get up and move about – whether by working out at the gym, going for a walk or run, dancing your heart out, or doing your morning yoga at home. Whatever your choice of movement, for optimal comfort, support, and sweat release, good sportswear is a must!
Sportswear is important when exercising because it is made with your body and exercise in mind – meaning that it can help to protect you from injuries, enhance your performance, regulate your body temperature, and help to prevent skin irritations caused by lack of breathability in fabrics. And on top of that, it also helps you to feel and look great, which is exactly what we need while breaking a sweat, to keep us confident and motivated!
So with all of that in mind, perhaps you need to freshen up your activewear department, and with some of the best brands in sportswear under one roof, where better to do that than The Point?
Oysho
Focusing on comfort as well as beauty, Oysho provides a range of sportswear using top quality high resistance fabrics that promote optimal performance, available in gorgeous earthy tones. You'll find garments suitable for any type of exercise, and in a wide range of sizes to fit any body type!
Adidas
A brand well known and loved that caters for everyone. Find all your sportswear and accessories at Adidas, including footwear, socks, swimwear, backpacks, and of course, tracksuits, leggings, sports bras, hoodies, and so much more!
Nike
This brand allows you to be bold and inspired through its wide range of products that cater for a variety of different types of sports too. Clothes, shoes, accessories, and equipment; including bags, bottles, gloves, caps, and more!
Disrupt
This outlet attracts the crowd that wants to not only feel fierce, but also look it. Home to brands such as Fila, Le Coq Sportif, Alpha Industries, and more, if street fashion is what you're after, then this is the shop for you.
Urban Jungle
Not only is UJ a beloved sneaker store, but also a landmark of street culture; offering the latest trends in sportswear from NY, LA, and Japanese brands, along with a wide range of sports accessories and gadgets.
Skechers
While it's not a dedicated sports outlet, Skechers offers a wide variety of comfortable, breathable, and supportive footwear. Catering for all ages and sizes, their range includes footwear designed with different types of sports in mind.
So go and give yourself the boost you deserve and treat yourself to some brand new sportswear!