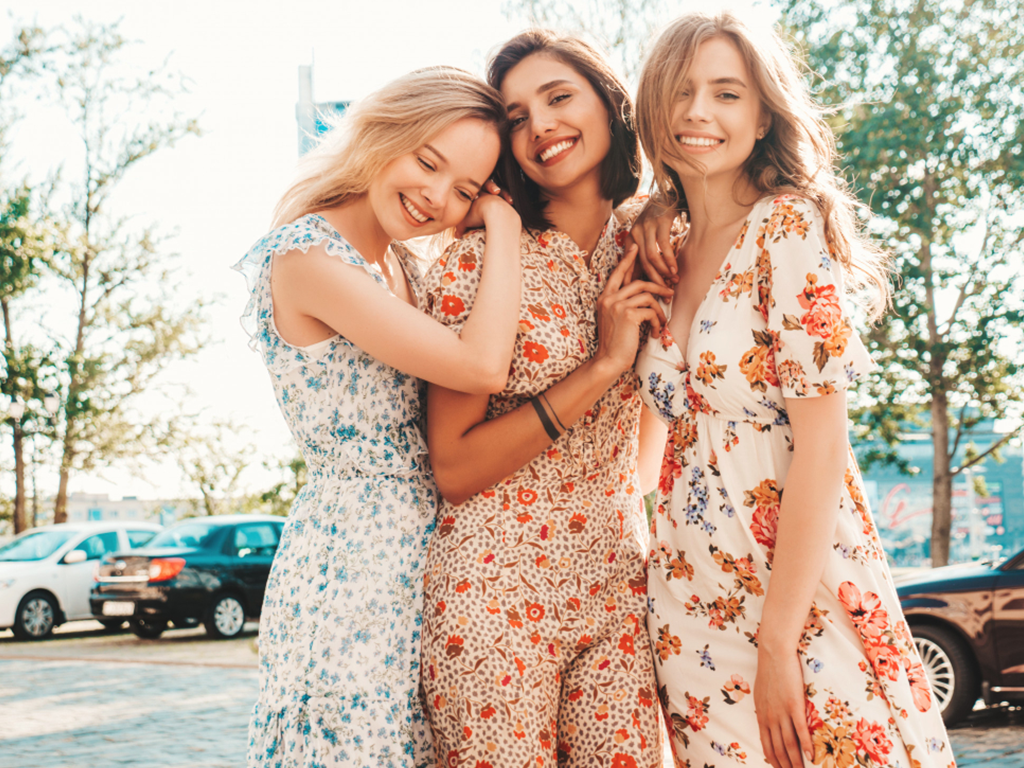 Love Goes Beyond Romance, doesn't it? So, why not celebrating platonic relationships and friendships too? Or let's just go all the way and give yourself a huge dose of self-love <3
The TV show Parks and Recreation came up with Galentine's Day – a day dedicated to single women which is celebrated on February 13th. And Malentine's Day – you guessed it, is a day dedicated to single men and is celebrated on the 12th.
Now, let's get to the point and s talk retail therapy: There's no better way to treat yourself or your bestie than by shopping, and where better to go than The Point? Shop for new outfits, shoes, makeup, skincare products, jewellery, accessories, perfume, books, tech gadgets, food and wine – you name it!
Here are a few ideas of where you can find the perfect item, whether for yourself or your friends:
Clothes & Footwear
If you're looking for smarter and higher end fashion, visit outlets such as Ted Baker, Armani Exchange, Liu Jo, and Malta's very own Charles & Ron.
For more casual and lower-budget items, Stradivarius, Pull & Bear, Terranova, Kiabi, Bershka, and United Colors of Benetton would be your best options!
And if you're looking for something in between, check out Orsay, Mango, Esprit, River Island, and of course Dan John for the men!
For sportswear, pop over to Adidas, Urban Jungle, Disrupt, or Nike.
And of course, for footwear, there's Aldo, Tiptoes, Skechers, Scholl, and Dune London.
Makeup & Skincare
The Point has a great range of outlets in this sector, so you're sure to find what you need! For all your quality makeup needs, visit Inglot, Kiko Milano, or browse the wide ranges of brands available at Lucy Makeup Store and FRANKS, and for skincare, there's Seacret and Dermalogica.
Fragrances
FRANKS and perfumes&more are both fantastic options for a wide range of fragrances, although you're sure to come across different signature fragrances at most of the fashion outlets too!
Jewellery & Accessories
Whether you're after luxury brands, semi-precious stones, or costume jewellery, you'll find it all at The Point. Pop over to Sunlab or Sterling for branded jewellery and watches, Swarovski for crystals, and M Vintage, Parfois, or L'Allee for unique statement jewellery and accessories. You can find sunglasses at OJO or Sunlab, and handbags at Segue or Parfois!
Tech Gadgets
Intercomp, Fotovision, and iCentre are the places to go if you're looking for tech items – ranging from phone covers, smart bottles, and accessories to smartphones, smartwatches, TVs and speakers, cameras, and more!
Books & Stationery
Agenda Bookshop is the place to go if you're after a good book, greeting cards, or stationery!
Food & Drinks
If you're looking for gift ideas in this sector, M&S Food Hall or Chain Foodstore will surely provide what you're looking for. But if you want to eat in while you're enjoying your shopping spree, there are so many options to choose from! Simply check out this blog post to check them all out!
Whatever it is that you'll be celebrating this weekend, there's no better place for it than The Point!
And don't forget that The Point is also offering free parking this month between 4:30pm – 8:00pm every day! Their car park is accessible from the Fortina side, first turn on the left. Check out T&Cs here > https://bit.ly/ThePointFreeParking
Happy Shopping!