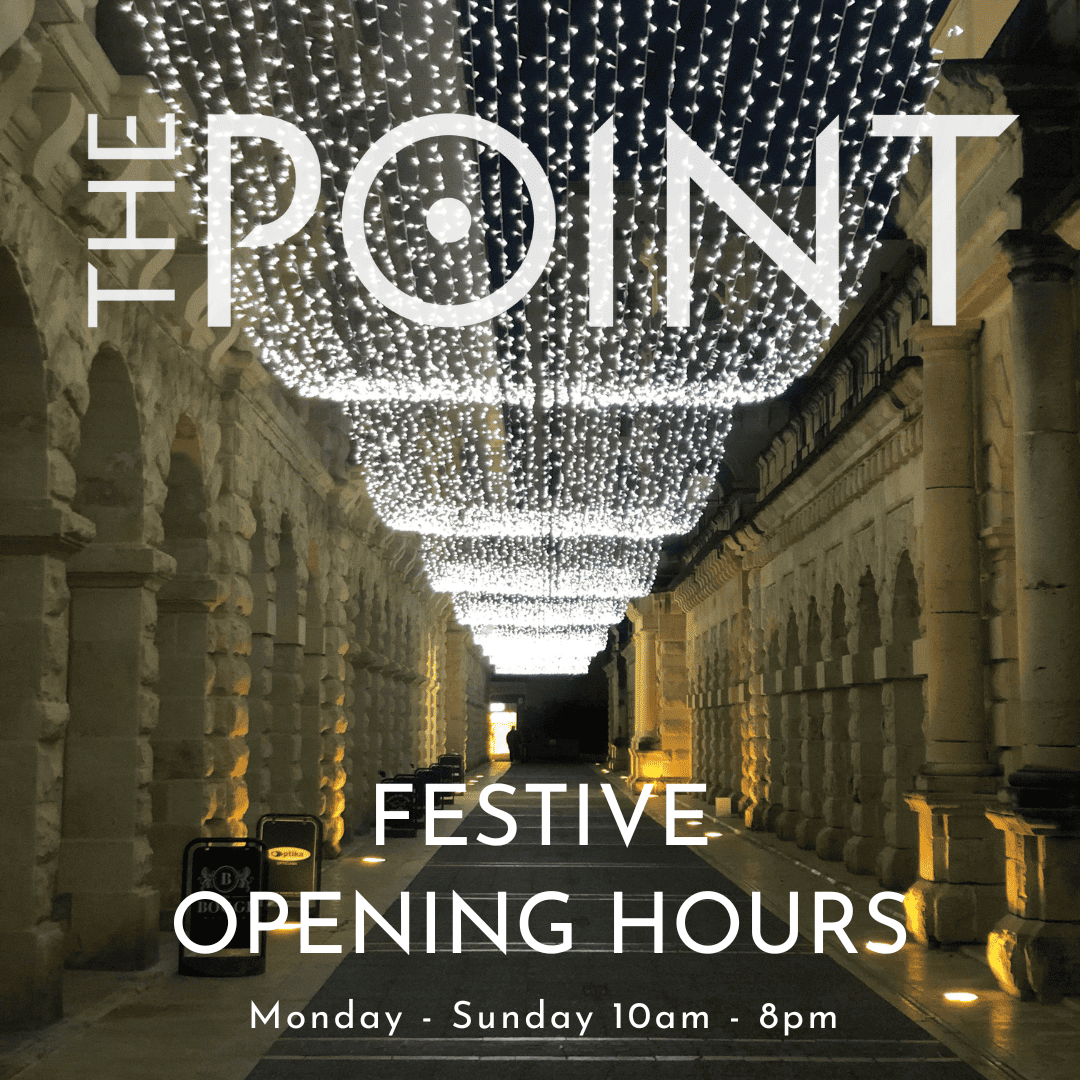 Festive Opening Hours at The Point! ⭐🦌❄⋆꙳•̩̩͙❅*̩̩͙‧͙ ‧͙*̩̩͙❆ ͙͛ ˚₊⋆
𝗘𝘅𝗰𝗶𝘁𝗶𝗻𝗴 𝗻𝗲𝘄𝘀!
𝗪𝗲 𝗮𝗿𝗲 𝘀𝗽𝗿𝗲𝗮𝗱𝗶𝗻𝗴 𝘁𝗵𝗲 𝗳𝗲𝘀𝘁𝗶𝘃𝗲 𝗰𝗵𝗲𝗲𝗿 𝘄𝗶𝘁𝗵 𝗲𝘅𝘁𝗲𝗻𝗱𝗲𝗱 𝗼𝗽𝗲𝗻𝗶𝗻𝗴 𝗵𝗼𝘂𝗿𝘀!
Starting from Sunday, 19th November until the 7th January, we're 𝗢𝗣𝗘𝗡 𝗘𝗩𝗘𝗥𝗬 𝗗𝗔𝗬 𝗳𝗿𝗼𝗺 𝟭𝟬𝗔𝗠 𝘁𝗼 𝟴𝗣𝗠.
Don't miss out on 𝒔𝒑𝒆𝒄𝒊𝒂𝒍 𝒉𝒐𝒖𝒓𝒔 for:
Black Friday (24th November) from 9AM to Midnight.
New Year's Eve (31st December) from 10AM to 4PM.
Closed on Christmas Day (25th December) and New Year's Day (1st January).
Join us for a season of joy and shopping!
The Point Shopping Mall, That's MY POINT