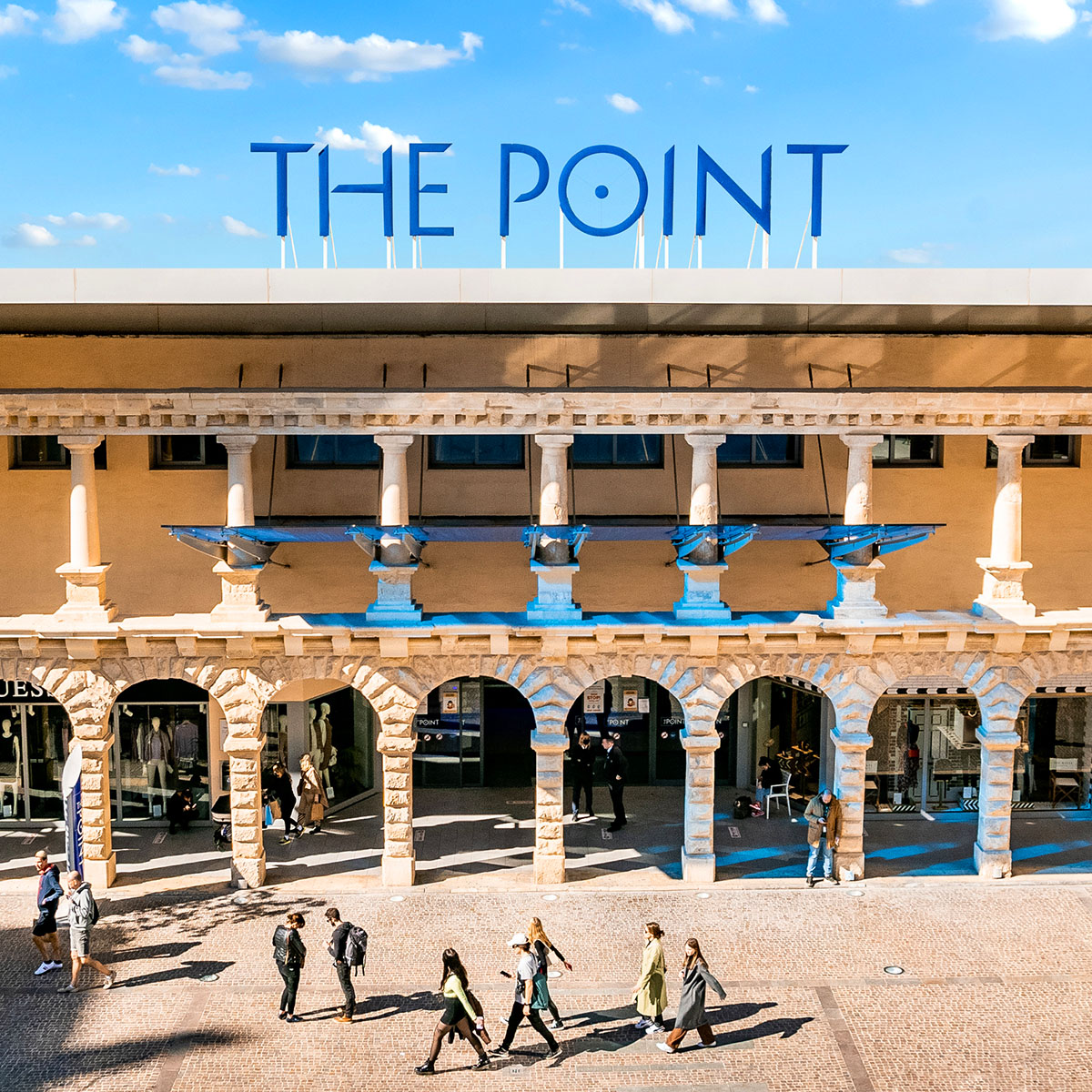 𝗪𝗲𝗹𝗰𝗼𝗺𝗲 𝘁𝗼 𝗠𝗮𝗹𝘁𝗮 🇲🇹 𝗮𝗻𝗱 𝘁𝗼 𝗼𝘂𝗿 𝗯𝗲𝗮𝘂𝘁𝗶𝗳𝘂𝗹 𝘀𝗵𝗼𝗽𝗽𝗶𝗻𝗴 𝗺𝗮𝗹𝗹!
Discover our 🛍️ incredible shopping experience whilst 𝗲𝗻𝗷𝗼𝘆𝗶𝗻𝗴 𝗮 𝗙𝗿𝗲𝗲* 𝗗𝗿𝗶𝗻𝗸 𝗮𝘁 𝗖𝗼𝘀𝘁𝗮 𝗖𝗼𝗳𝗳𝗲𝗲
☕🧋🍵🥤💧
❓HOW? Show this landing page to the Costa Coffee barista and 𝗮𝗻𝗱 𝗺𝗮𝗸𝗲 𝗮 𝗽𝘂𝗿𝗰𝗵𝗮𝘀𝗲.
WHERE
: Costa Coffee, The Point Shopping Mall Sliema, Level -2
☕NEXT: Get your free drink.
**Offer redeemable only at Costa Coffee The Point
Bonus tip: 🏙️ enjoy the breathtaking views of Valletta from the belvedere bridge.
#costacoffee #enjoy #freedrink #tallinja
The Point, Malta's favourite shopping destination 😍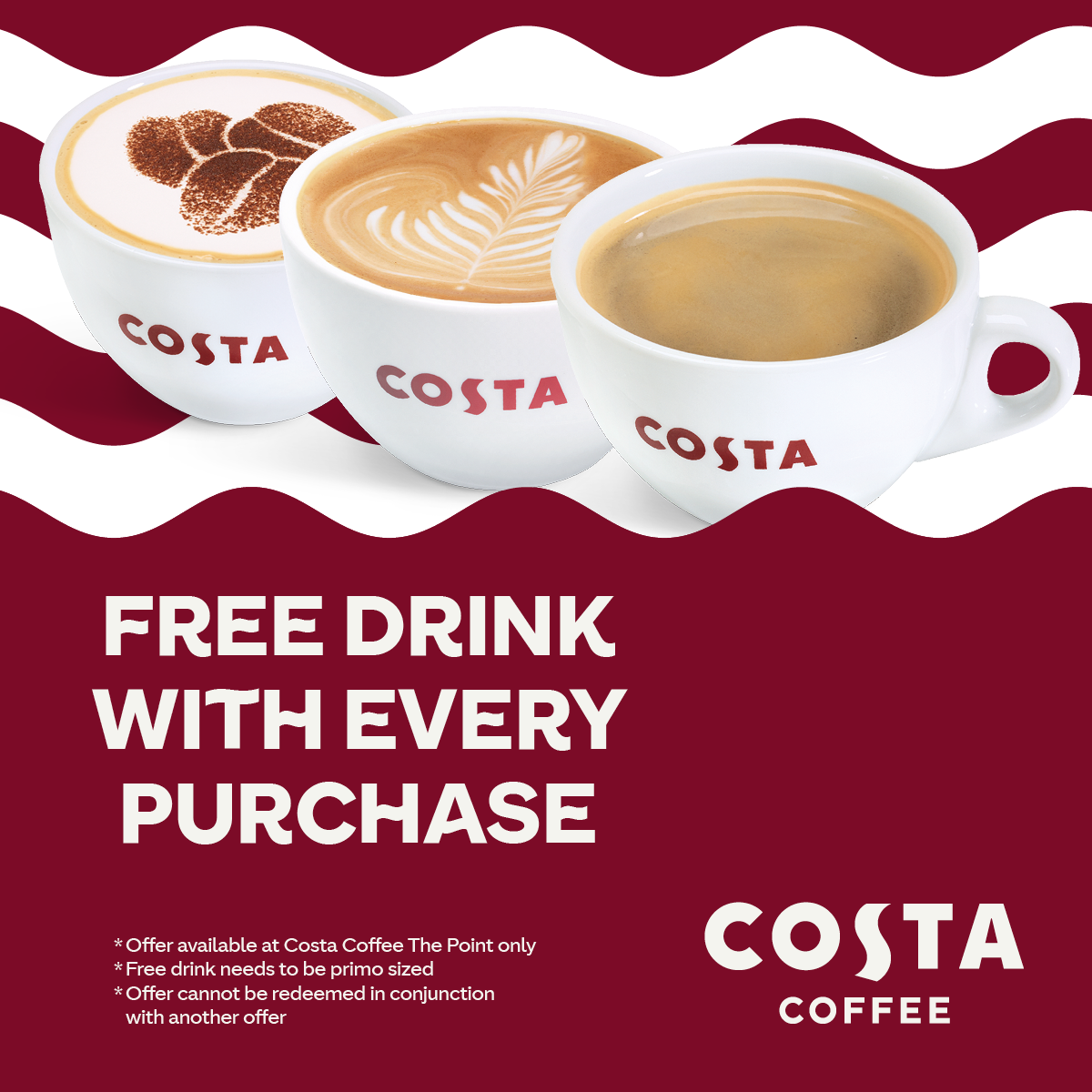 These Terms and Conditions prevail in the event of any conflict or inconsistency with any other communications, including advertising or promotional materials. Entry / Offer instructions are deemed to form part of the Terms and Conditions and by participating all consumers will be deemed to have accepted and be bound by the terms and conditions. Please retain a copy for your information.
1. From October 2022 holders of the sleeve in which the following Tallinja cards are sold: Explore Card (Adult €21 / Child €15), 12 Single Day Journeys (€15) or Explore Flex Card (Starting from €6), can scan the QR code and may be entitled to a "gift" as described in our "Enjoy a FREE* Drink at Costa Coffee** when visiting #ThePoint!" offer terms and conditions. 
2. To be eligible for the gift, participants must:
a) Scan the QR code printed on the card sleeve. 
b) Visit Costa Coffee outlet on level -2 at The Point Shopping Mall, Sliema during opening hours.
c) Show this landing page to the barista.
d) Make a purchase.
e) Claim the FREE drink.
3. The "gift" is a free "primo sized" drink to be provided with every purchase. "Gift" is provided by Costa Coffee Malta, in collaboration with The Point Shopping Mall.
4. Visitors can only redeem one offer per day. 
5. The "gift" must be accepted as awarded. No substitution, cash redemption or transfer is permitted.
6. The offer is valid until stocks last.
7. Entry is open only to those who present the promotional Tallinja sleeve at Costa Coffee The Point whilst visiting the Republic of Malta.
8. If you have any issues with the promotion then please email on [email protected] or call on +356 22470300 with details of the issue.
9. All entries and the rights to publish, edit and/or distribute them become the property of Tigne Mall Plc.
10. Tigne Mall Plc. reserves the right to cancel, amend, and/or extend this offer at any time.
11. By participating, the participant is irrevocably accepting these Terms and Conditions.
12. Tigne Mall Plc. reserves the right to unilaterally change these terms and conditions, without any prior notice and without any formality.
13. Participants under 18 years of age must have their parents/guardians' consent.
14. A copy of our Data Privacy Policy can be found here: thepointmalta.com/privacy-policy/