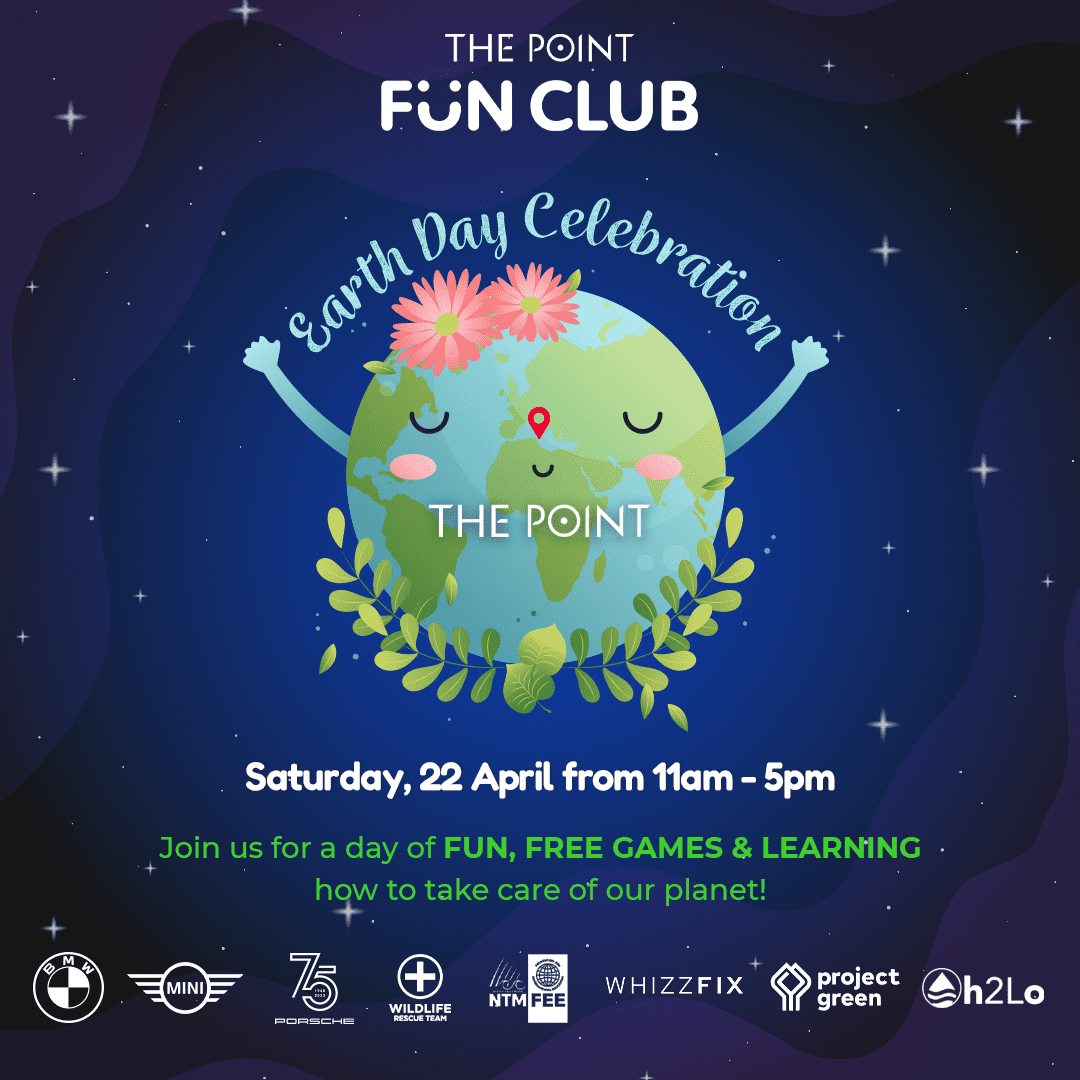 𝗘𝗮𝗿𝘁𝗵 𝗗𝗮𝘆 𝗖𝗲𝗹𝗲𝗯𝗿𝗮𝘁𝗶𝗼𝗻 𝗮𝘁 𝗧𝗵𝗲 𝗣𝗼𝗶𝗻𝘁! 💚💧🍄🌱🦋🧚🏼🌿🌏🌷🦔
𝗧𝗵𝗲 𝗣𝗼𝗶𝗻𝘁 invites you to join us for a day of 𝗙𝗥𝗘𝗘 𝗘𝗡𝗧𝗘𝗥𝗧𝗔𝗜𝗡𝗠𝗘𝗡𝗧, 𝗚𝗜𝗙𝗧𝗦  & 𝗟𝗘𝗔𝗥𝗡𝗜𝗡𝗚 for kids and families.
𝗪𝗛𝗘𝗡:  Saturday 22nd April 2023 from 11AM – 5PM
🧱 Giant Ecosystem Jenga by Project Green
🪢 Bracelet Making by Project Green
🔴 Connect Four family game by Project Green
🎁 𝗚𝗜𝗙𝗧𝗦 by Project Green
🐸 Learning to take care of wild animals 🦔🦎🐬🐢 by Wildlife Rescue Team Malta
🌱 Restoration of leather goods exhibition by WhizzFix
🚗 Electric Vehicles 🔋⚡exhibition by BMW & Porsche
💧 Reusable Bottles for sale by h2Lo
♻️ Learn as well about all the exciting GREEN initiatives and product lines available at The Point Outlets!
Rain or shine, the fun goes on at The Point 
#earthday #earth #nature #earthdayeveryday #climatechange #happyearthday #photography #savetheplanet #environment #naturephotography #travel #love #sustainability #ecofriendly #recycle #naturelovers #earthfocus #motherearth #green #gogreen #covid #earthpix #zerowaste #mothernature #planetearth #photooftheday #travelphotography #art #stayhome #landscape #ThePoint
The Point, Malta's favourite shopping destination 😍
https://naturetrustmalta.org/what-we-do/marine-rescue-team/
https://www.porsche.com/central-eastern-europe/en/_malta_/aboutporsche/importers/
https://www.bmw.com.mt/en/index.html