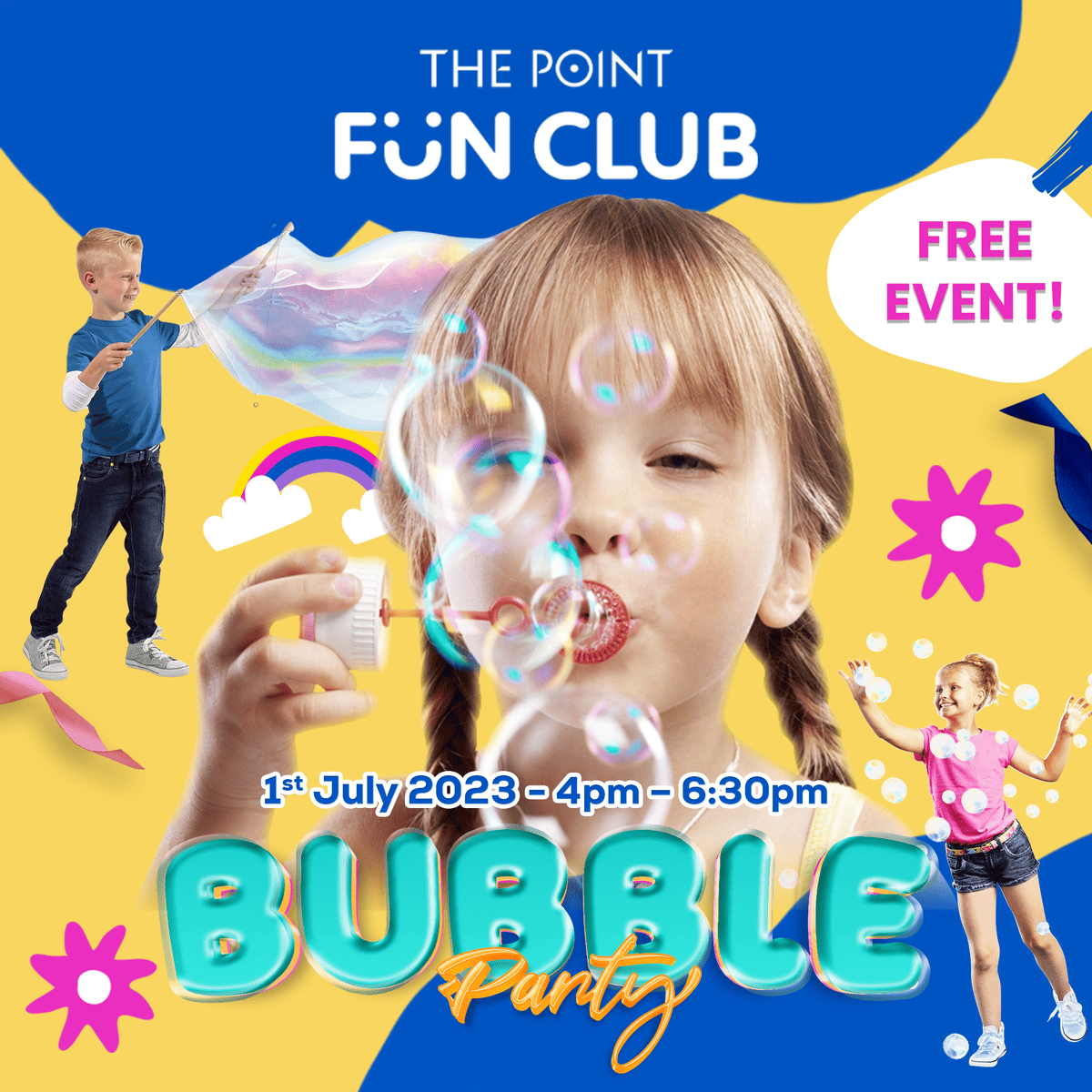 BUBBLES EVERYWHERE Party 𝗮𝘁 𝗧𝗵𝗲 𝗣𝗼𝗶𝗻𝘁! ₊‧.°.⋆
•˚₊‧⋆.
𝗧𝗵𝗲 𝗣𝗼𝗶𝗻𝘁 𝗙𝗨𝗡 𝗖𝗟𝗨𝗕 invites you and your friends to join our 𝗙𝗥𝗘𝗘 event and enjoy an afternoon of 𝗘𝗡𝗧𝗘𝗥𝗧𝗔𝗜𝗡𝗠𝗘𝗡𝗧 for kids and families.
𝗪𝗛𝗘𝗡: – Saturday 1st July 2023 from 4:00PM – 6:30PM
𝗪𝗛𝗘𝗥𝗘: Level 0, Pjazza entrance (outdoors)
𝗔𝗖𝗧𝗜𝗩𝗜𝗧𝗜𝗘𝗦: Come and play with 𝗕𝗨𝗕𝗕𝗟𝗘𝗦 𝗼𝗳 𝗮𝗹𝗹 𝘀𝗵𝗮𝗽𝗲𝘀 𝗮𝗻𝗱 𝘀𝗶𝘇𝗲𝘀! Expect to see small bubbles, medium bubbles, bubble foam and giant bubbles!
Rain or shine, the fun goes on at The Point 
The Point, Malta's favourite shopping destination 😍