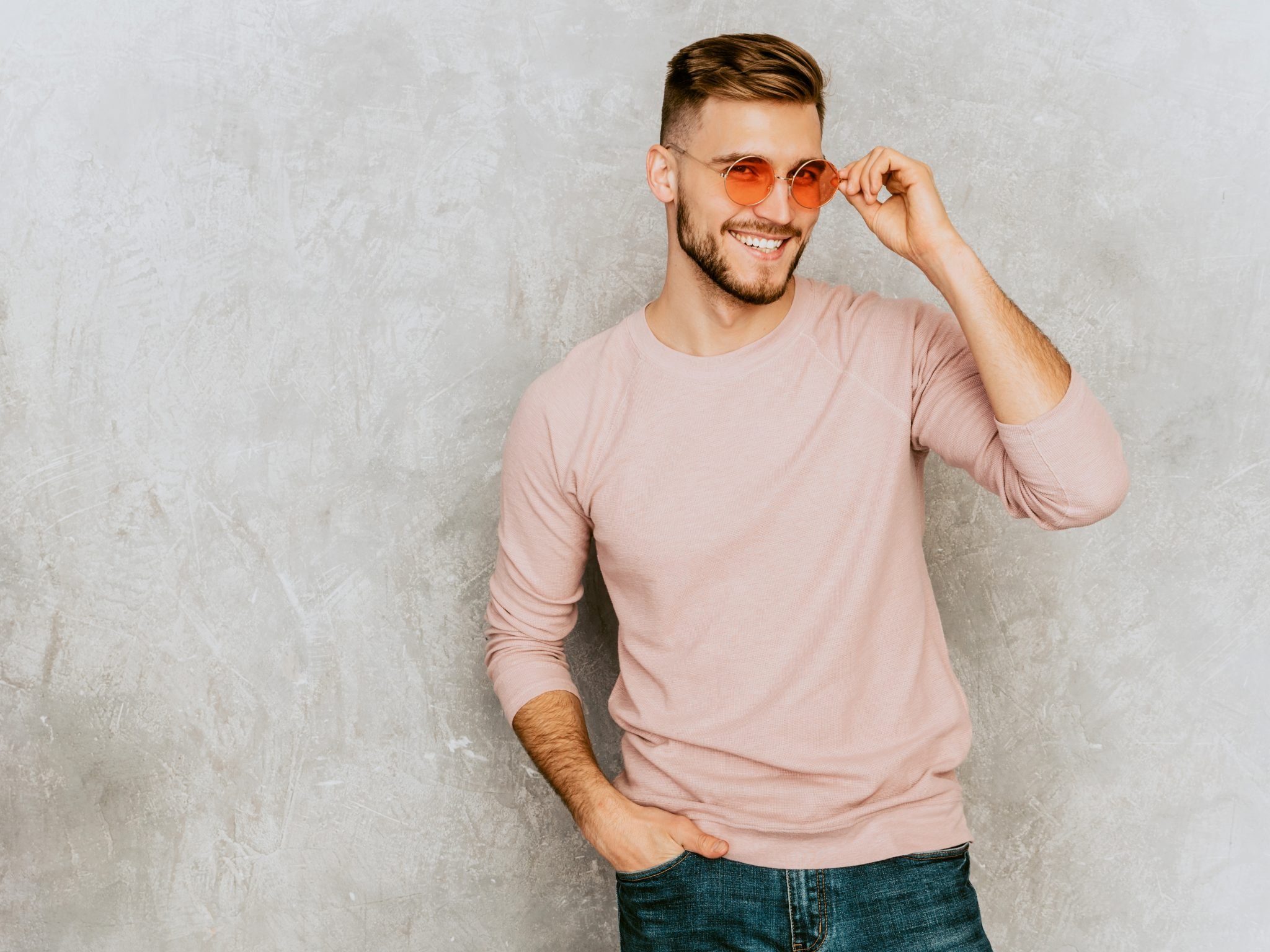 Whether you're more of a casual guy, a preppy guy, a full-on fashionisto, or anything in between, you've got to love autumn/winter fashion in the menswear department. Cool layers, flattering cuts, warm colours, and cosy textures – what's not to love?
Men's AW21 trends feature wide silhouettes, bold patterns, and lots of red! But in this guide, we're going to focus on the "basic" transitional must-have pieces to keep you feeling comfortable and looking stylish this season:
Shirts
Shirts offer versatility and comfort and are great for layering or wearing solo. Button-up or button-down, worn open over a t-shirt, plain or plaid, rolled up sleeves or buttoned cuffs, and dressed up or down for whatever the occasion – the options are endless! A plain white shirt is a definite must-have, but be sure to try out the different colours and patterns available this season to take your style even further!
Sweaters & Sweater Vests
Possibly my favourite section of my wardrobe – sweaters are essential and the absolute perfect way to layer up and style up! Turtle necks and crew necks look great solo, over a shirt, under a blazer, any way you wear them! When looking for layers, button-up cardigans and sweater vests (I love a cable knit!) are also stunning and will instantly upgrade your look! Dress them up or down, get yourself a range of colours and patterns, but whatever you do, be sure to get yourself a range of sweaters this autumn and you won't be disappointed!   
Transitional Jacket
During this awkward mid-season period when the weather is somewhat temperamental, layers are your best friend, and what better way to complete your layered look than with a gorgeous transitional jacket. There's a variety of different types that can suit any look – from rebellious leather, casual bomber, and cool denim to a smart blazer or versatile trench coat. You'll also find a range of varsity jackets available which are great if you're after a sportier look! Whatever the outfit, there's the perfect jacket to go with it.
Trousers
This year, it's goodbye to tight skinny fits and a big hello to loose and tailored cuts! Be it jeans, joggers, or pants, you'll notice that it's all about the comfort this season. Dress them up or down, keep it simple with black, tan, white or blue, or go bold with brighter colours, and enjoy a whole new versatile look each time!
Footwear
Shoes form a crucial part of an outfit and mustn't be overlooked! And while in my opinion, you can never have enough shoes, there are 3 absolute must-haves that should be in every man's autumn shoe closet, and those are: a good pair of sneakers, a trendy pair of boots, and a classic pair of leather Oxford shoes. I'd recommend sticking to browns and blacks, and white too for sneakers, to maximise use, but if you're the daring type, you'll find quite a few awesome pieces in bolder colours. Such a range will allow you to go from casual to smart-casual to smart, and will be the perfect way to complete any outfit.  
Accessories
Another thing that is all too often overlooked is the power of a good accessory. The great part about them is that they not only look good, but they're also incredibly functional! Why bulge your pockets with your wallet, phone, and keys when you can pop them in a classy man bag? And belts, watches, caps, beanies, hats, sunglasses – even glasses if you need them! These items make a huge difference to your overall look so be sure to consider style as well as functionality when making your purchase.
And if you're looking for the perfect place to go where you can tick all of these boxes, I highly recommend visiting The Point Shopping Mall – their vast range of brands and outlets ensures that you'll find everything you're looking for and more, guaranteed to give you and your wardrobe a great upgrade this season!
Stay safe & stay stylish,
Steve