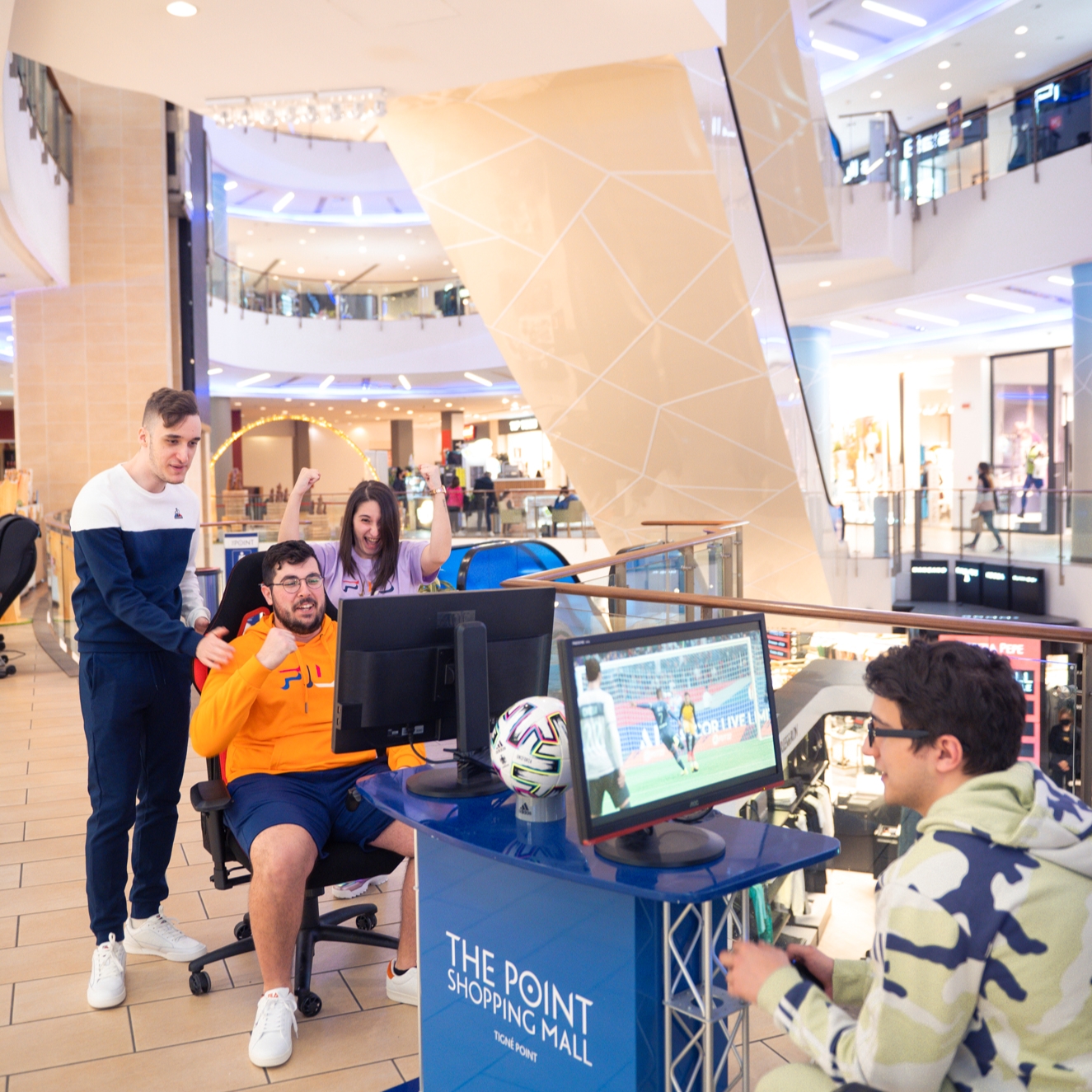 Last month it was announced that The Point would be hosting a FIFA tournament between the 7th and 15th of May. With big prizes up for grabs, including the chance to play in the amazing ePremier League Arena, players from all over the island will be visiting the shopping mall to try their luck at snatching a top spot!
The Point offers a lot more than just FIFA though and gamers should jump at the chance to explore the mall once they are in the area. With well over 50 different shops ranging from clothes to computers, it might all be a bit overwhelming so we've put together a list of some must see shops for you to explore.
Intercomp
An absolute must stop for gamers. Intercomp are sure to solve all your gaming and technological needs. Boasting products ranging from smartphones and audio devices to consoles and computers, any gamer looking to take their setup to the next level should definitely pay a visit.
Dr.Juice + Costa Coffee
Gaming and esports might not come off as the most draining hobby to most but the concentration and reflexes required to make those knee jerk reactions and win games are sure to leave anyone in need of a recharge. Luckily Dr.Juice and Costa Coffee offer a wide variety of drinks from a nutritious smoothie to a strong coffee to help give you the kick you need to continue competing at the highest level!
DISRUPT
Specialising in the most popular brands in street, sport, pop culture and more, DISRUPT is sure to have something for everyone. Featuring the likes of Adidas Originals, FILA, Le Coq Sportif and Alpha Industries, DISRUPT's lineup of products is not only broad but also unique and stylish. With ever evolving streetwear DISRUPT continues to innovate and improve making it a staple of the industry.
Furthermore, DISRUPT are offering a €100 voucher to the best two players in the tournament so if you've ever wanted to treat yourself to a few comfortable hoodies or a stylish pair of sneakers, it's time to brush up on your FIFA skills.
By Jan Formosa